Eviction Locksmith services Alexandria, VA – Locksmith Service Alexandria VA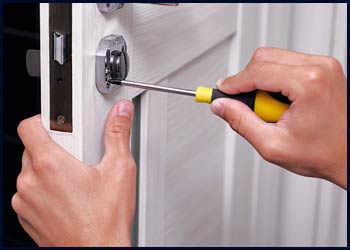 Evictions are rarely amicable and put both the owners and the tenants through some tough times. If you're a property owner, you'd be left no choice if the tenant is not keeping up his end of the bargain by refusing to pay rent on time or violating property agreements or being destructive. During such times, when pleas and warnings go unheard, the only recourse that remains is eviction. Once evicted, there's a high chance the evicted tenant holds vengeance and can break into your property as retaliation. That is why, once all the legal hassle is sorted out and the tenant is out of your property, you need to call in Locksmith Service Alexandria VA – the region's locksmith to provide eviction locksmith services.
We'll do everything it takes to keep your property in Alexandria, VA area, safe and secure from ex-tenants by revamping your security infrastructure.
The right eviction procedure:
Your repeated warnings have shown no effect, and now the only choice you have is to evict the tenant from your property. So, why not simply change the locks and deny the tenant entry? Unfortunately, that's not how it works! You might land yourself in legal soup if you take the wrong route. Before you evict the tenant, you need to prove your case in court and hold a legal order for eviction. Once all the paperwork is set right, you call upon us and we'll send our technicians to the spot to take care of the rest.
Get your locks rekeyed
When you call us for eviction locksmith services, we'll first start with an assessment of all the locks to which the tenant had access. After analyzing the condition, we'll classify them based on their ability to handle a rekeying procedure. Locks that are too old or damaged cannot be rekeyed. Once we identify what's to be done, we re-key all the locks and replace them wherever necessary. Once we're through, any old keys in circulation become useless, and we leave you with a new set of keys and renewed security.
Enhance your security after an eviction
In most of the cases, where clients expect more vindictive actions on the part of the evicted tenant, eviction locksmith services aren't merely restricted to rekeying; rather it extends beyond it. Most homeowners request additional security enhancements to make sure any loopholes are closed and the tenant is barred entry through any access point. If you're in need of a security overhaul, you can always reach out to Locksmith Service Alexandria VA. Our experts will give you the peace of mind you need and deserve by ensuring your home security remains impregnable.
Evictions can be distressful – but we're here to make things easy for you. For hassle-free eviction locksmith services in Alexandria, VA, reach out to us on 703-995-0900 today!