Lock Changing Alexandria, VA – Locksmith Service Alexandria VA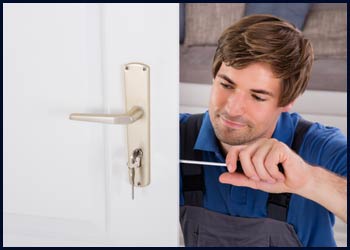 You may have the most robust of security systems, including an extensive network of CCTV cameras installed in your premises and an alarm, but when you sideline the single-most important entity to your security – your locks – everything else falls apart. Your locks are your first and most vital line of defense. Despite their importance, it is often overlooked by property owners. What if your lock is so outdated that it leaves a gaping hole in your security framework? Would you be willing to face the repercussions of a break-in or rather get new locks? If you're smart, you'll choose the latter and call Locksmith Service Alexandria VA – a leading lock changing service that is known for its outstanding solutions and exemplary service delivery in Alexandria, VA area.
When should locks be changed?
While no lock carries on it an expiry date after which you must compulsorily get it changed, there are a few situations that would demand changing locks, such as:
You've moved into a new home:
If you've recently taken possession of a new place, there's a high chance that the former tenants still have access to the locks. Be doubly sure of any security slip-ups by lock changing.
You've just had a break-in:
Did you just experience a break-in? If so, it's a solid proof that your locks weren't doing their job. Get them changed right away with better, more foolproof locking systems.
Your lock is too outdated:
How long has that lock been guarding your property? If you can't even recall it that means by now the lock has grown obsolete. Hire a lock changing service to evade a burglary waiting to happen.
There's no way to know where your lost keys are. What if it's picked up by someone with malicious intent and is used to gain access? Change locks to save yourself the trouble.
When your lock is physically damaged or isn't working properly, you need to hire a locksmith to fix it or get it replaced entirely. Don't let a weak lock, weaken your security.
Why choose Locksmith Service Alexandria VA?
There's no dearth of locksmiths in Alexandria, VA area, so why come to us, when there are a zillion options you can choose from? While you do have multitude of choices, not all of those choices assure you the service and the results that we do. With 24-hour service, and a talented team of locksmiths at your disposal, you can tap into our decade-long experience in the industry and get superior solutions. What's more, we provide best-in-the-industry pricing sans hidden fees, to give you assured value for money on our lock changing services.
Want to start taking your security seriously? Start with your locks! Call 703-995-0900!